Proper Brunch Kiwi Style
We've always had very fond memories of our trip to New Zealand. Other than the very cute sheep shearing demonstration, their hearty and healthy brunch culture is certainly one of the things we really miss. But you don't have to travel all the way there to sample some of their gorgeous food as it's all right here in Sathorn Soi 12 at Kai New Zealand. Rubbing shoulders with Les Stagiaires, it is facing another hyped-up brunch cafe called Rocket situated across the road.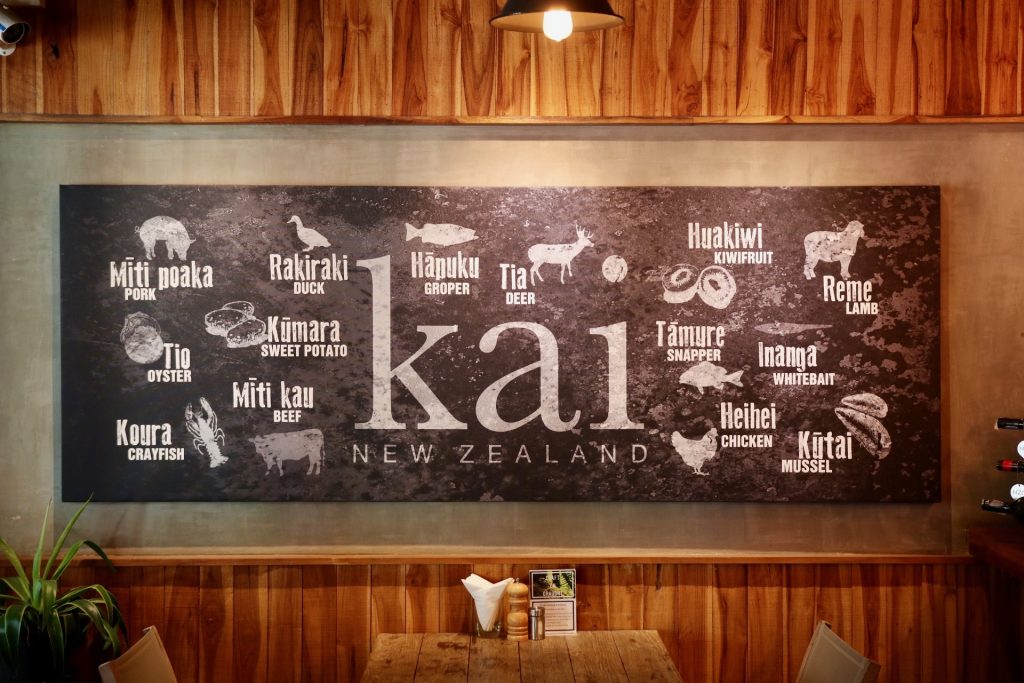 Rustic Farmhouse Feel
Our first thought is that the name Kai New Zealand is indeed cool and unusual (also I'd imagine that's how the Kiwis would probably pronounce my name "Kay" 🙂 and it makes me smile. As soon as we stepped inside we soon discovered that Kai actually means food in Maori's language (the native New Zealand settlers). The cafe has a real rustic farmhouse feel and is filled with chunky wooden tables and plants. We love how the place is warmly lit by Edison light bulbs (almost all cafes have them now, but we still don't get bored of it just yet). This compliments well with the raw polished concrete floor and exposed concrete beams. The combination of rustic and raw industrial really works here.
Homemade Comfort Food
The Kiwis accent can be seen throughout the space. The black chalk board is filled with the menu's specials. We've ordered Eggs Benny and the Big Breakfast set. I absolutely adore avocados, so I'm really happy to see this included in my Eggs Benny. The bacon is really flavourful and perfectly cooked, crispy but not too dry. This is all topped with hollandaise sauce which is plentiful, which binds everything together. The Big Breakfast set is equally impressive. The portion is generous and your choice of egg is served with Portobello mushroom, homemade baked beans and what we call proper sausage and bacon. We also enjoy how a lot of items here are homemade from bread to chilly and ketchup sauces. If you can't get enough of this stuff you can even buy some to take home with you.
Awesome Beverages
Another thing that scores highly with us are their beverages. There is a healthy choice of freshly squeezed juice here – from real juice and none of that carton "fruit juice" stuff, e.g. their OJ is freshly made from big juicey Velencia oranges. Simple little things like these really makes a difference in the world of brunch. Why don't they all do it? And more importantly, this place does one of the coolest latte art around town. Check out their awesome Swan latte art in the picture below. You cannot get any more Kiwi than this! We love it! 🙂
Our Verdict
Kai New Zealand's price is certainly on the high side but we think it is worth it for the quality of the food and the chill-out rustic atmosphere. Click on the gallery below to see more pictures of Kai New Zealand and it's available brunch options, including menu, venue, and food pictures:
Location:
Comments
comments